Freight forwarding and declaration
TRANSPORT SERVICES /
Freight forwarding and declaration
Document management
Import & Export customs declaration
With in-depth knowledge of rules, shipping documents and customs rates, we will help you with everything from customs clearance and forwarding of goods. We will give you good advice on which declaration methods are correct for exactly the type of goods you want to transport. Our knowledge and good routines ensures efficient shipping and fewer unforeseen delays and expenses.
We have customs brokers offices in Fredrikstad and at Svinesund, on the border to Sweden. We are AEO-approved by the Norwegian Customs Authority.
We offer:
Import and export customs clearance
Transit documents
Contact with food inspection and border veterinarian
Bonded warehouse
AEO
All assignments are carried out in accordance with NSAB2015 N.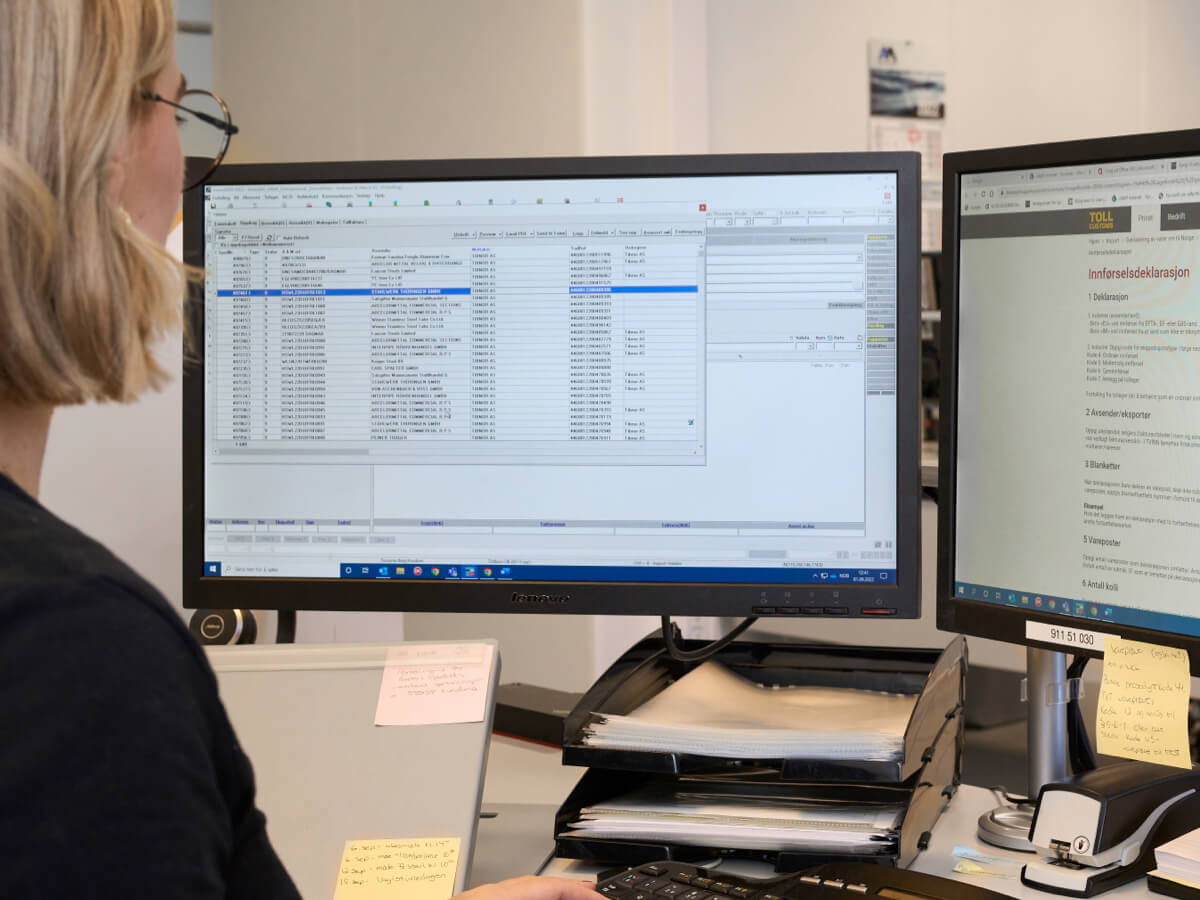 Punctual and personal service.
With over 150 years with expertise, your product and goods are safe in our hands, wherever in the world you send them.
Our focus is the customer, and we do everything to find the best solution.
Get in touch with us today
International transport of goods and cargo
We are a shipping and forwarding company, with an extensive portfolio within transport services as well as shipping of lots and general cargo throughout Europe and the rest of the world