Logistics since 1859
Does your company need international road, sea or air transport, or warehousing services and help with customs clearance?
We at Andersen & Mørck have handled logistics needs since 1859, and are happy to contribute our knowledge to cover yours. We ensure that your goods are transported safely by boat, truck or plane, including all necessary documentation, at the agreed time and priced correctly. Safe and sound, always with personal and professional follow-up until the item is delivered.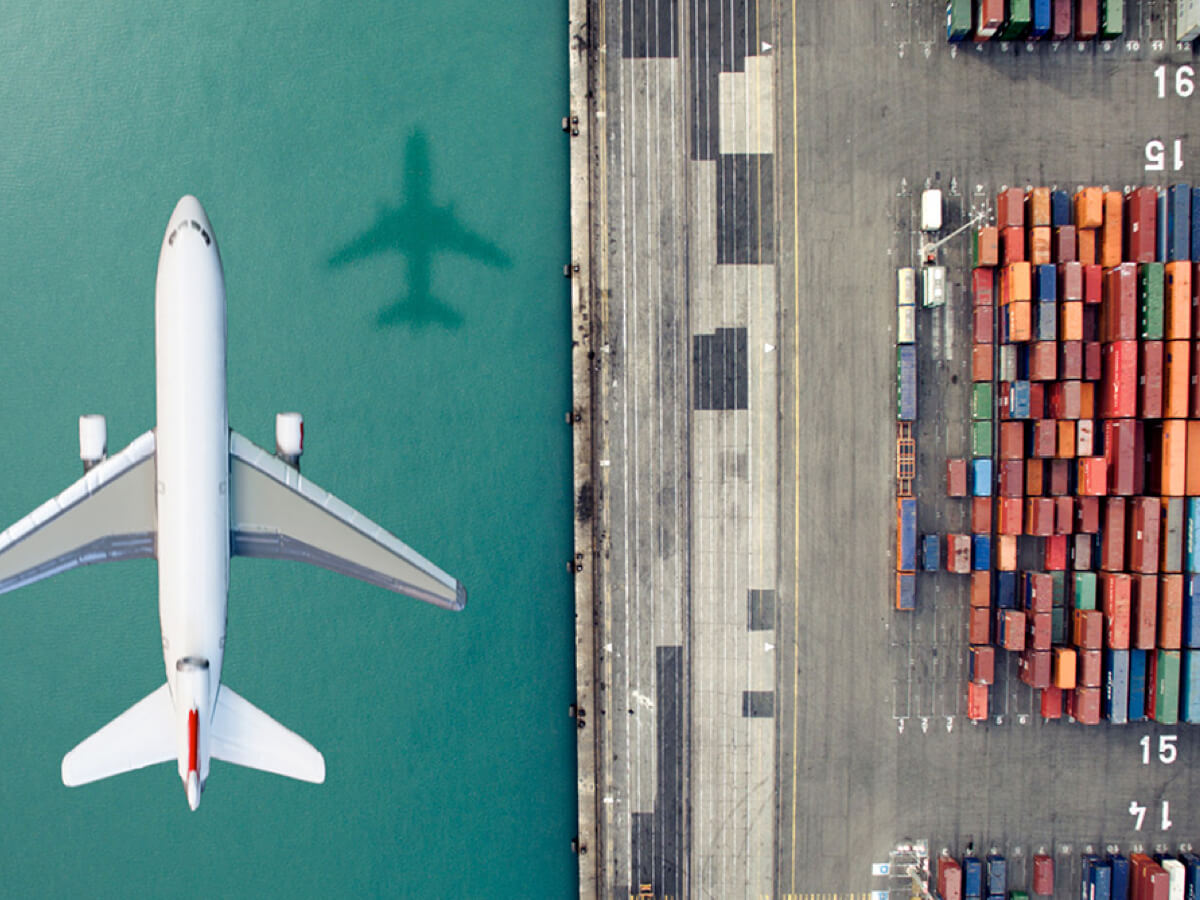 Freight by sea, land and air
A close collaboration with our international network of partners and privately owned agents ensures that we find the best Freight services that is tailored to your needs. We find the solution that best meets your shipping needs, by sea, land and by air – from and to destinations all over the world.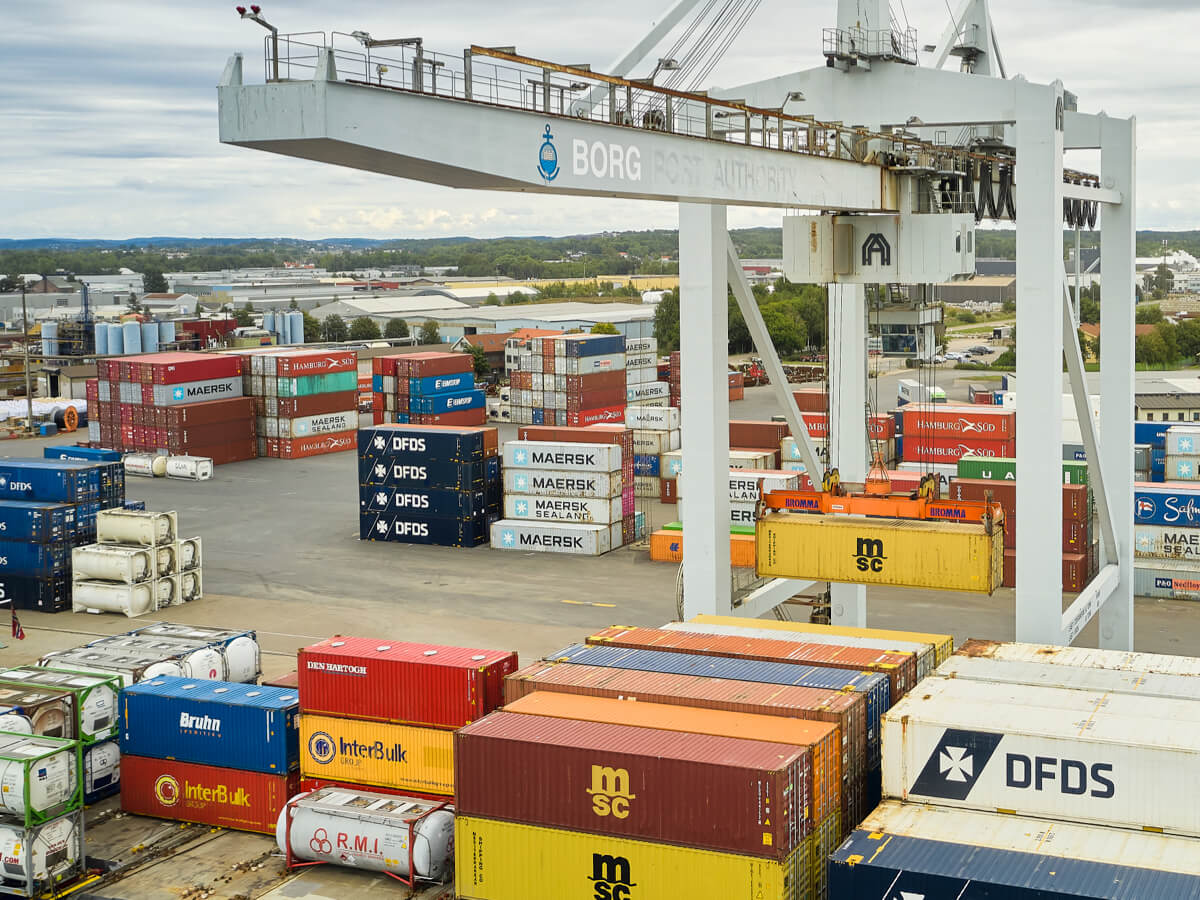 Port logistics
As the central operator at Borg harbour, we ensure safe and efficient handling of all types of cargo – from conventional cargo in containers to bulk cargo and special project cargo. Our employees' expertise, good routines and a modern fleet of machines ensure safe and good handling of your cargo.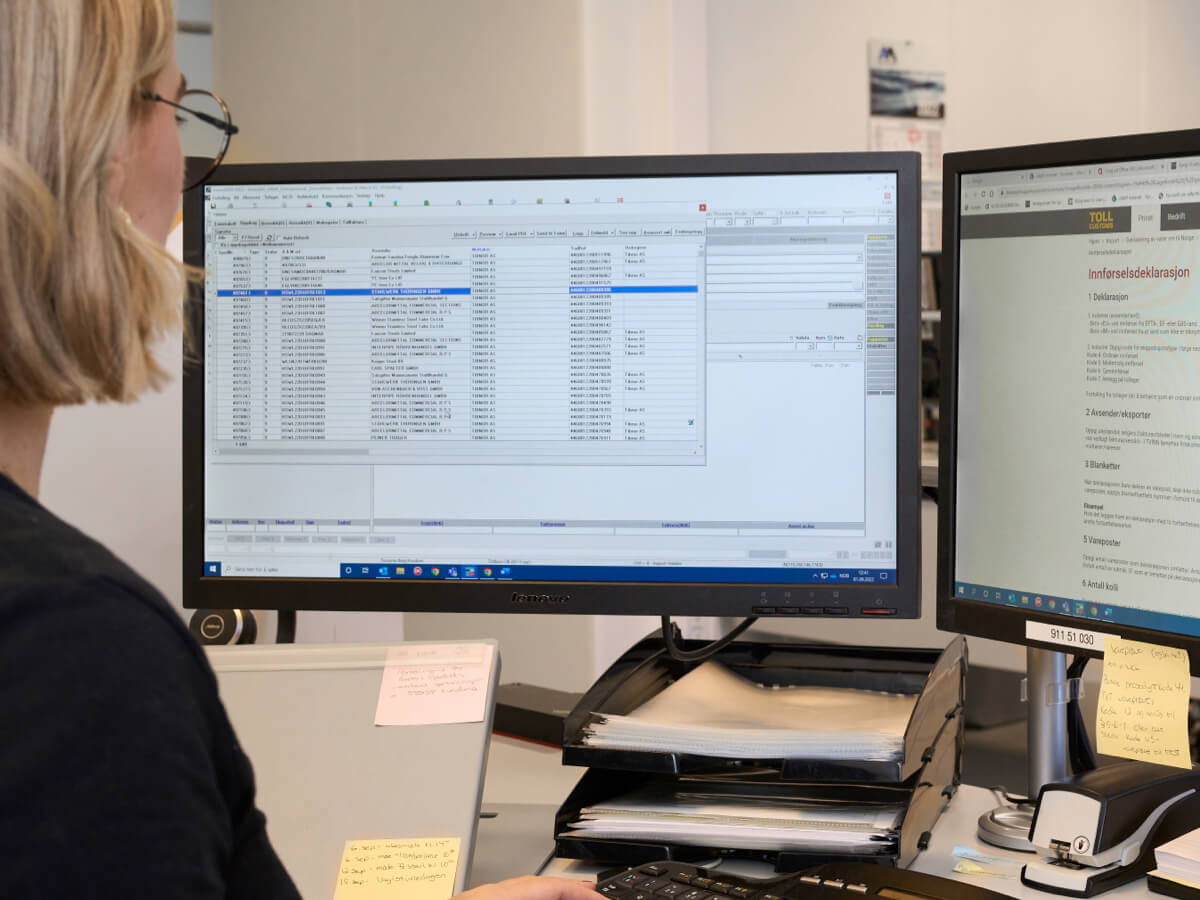 Customs services & freight forwarding
With in-depth knowledge of rules, shipping documents and customs rates, we help you with everything from customs clearance and forwarding of goods. It saves you expenses for your own customs program and employee training. We have customs offices both in Fredrikstad and at Svinesund by the Swedish/Norwegian border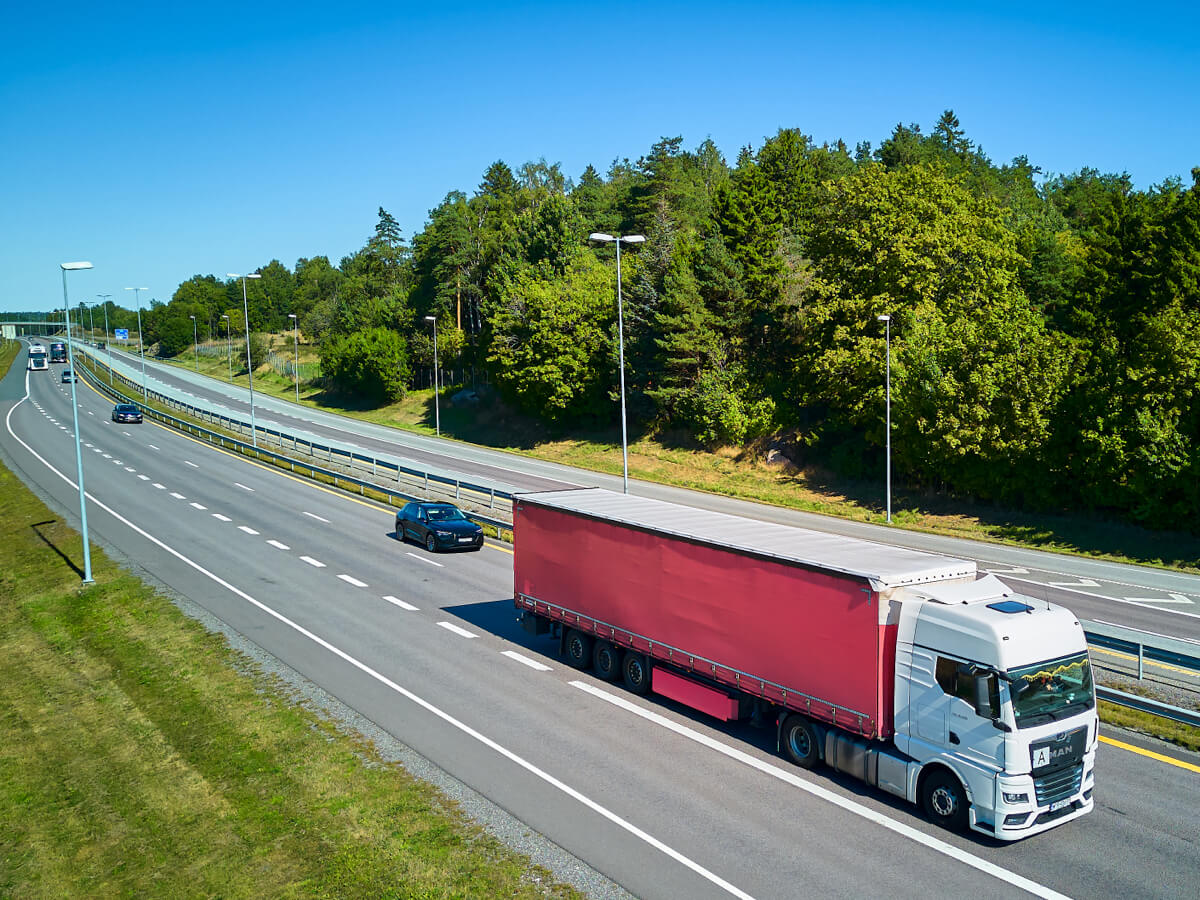 Freight
With more than 150 years of experience, we at Andersen & Mørck can help you find the best solution in international freight by sea, land or air – to and from Norway or between other countries. Depending on your needs, whether its time or the costs that are most important – we will find the right solution for you.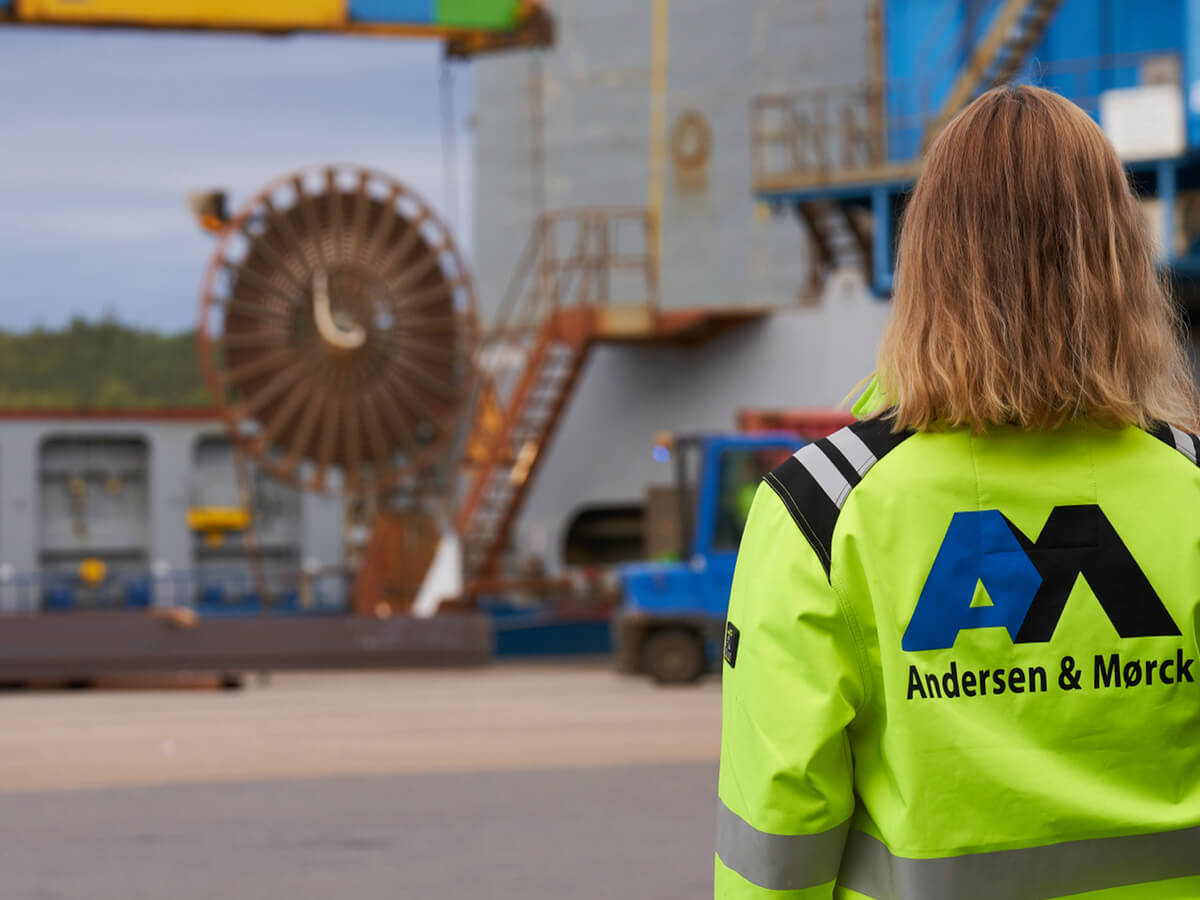 Ship clearance
As one of Norway's leading companies in ship clearance and related services, we maintain contact between shipping companies, vessels and authorities such as customs, pilots, police and harbor authorities. We have a full overview and 24/7 readiness from our head office at Borg Harbor in Fredrikstad.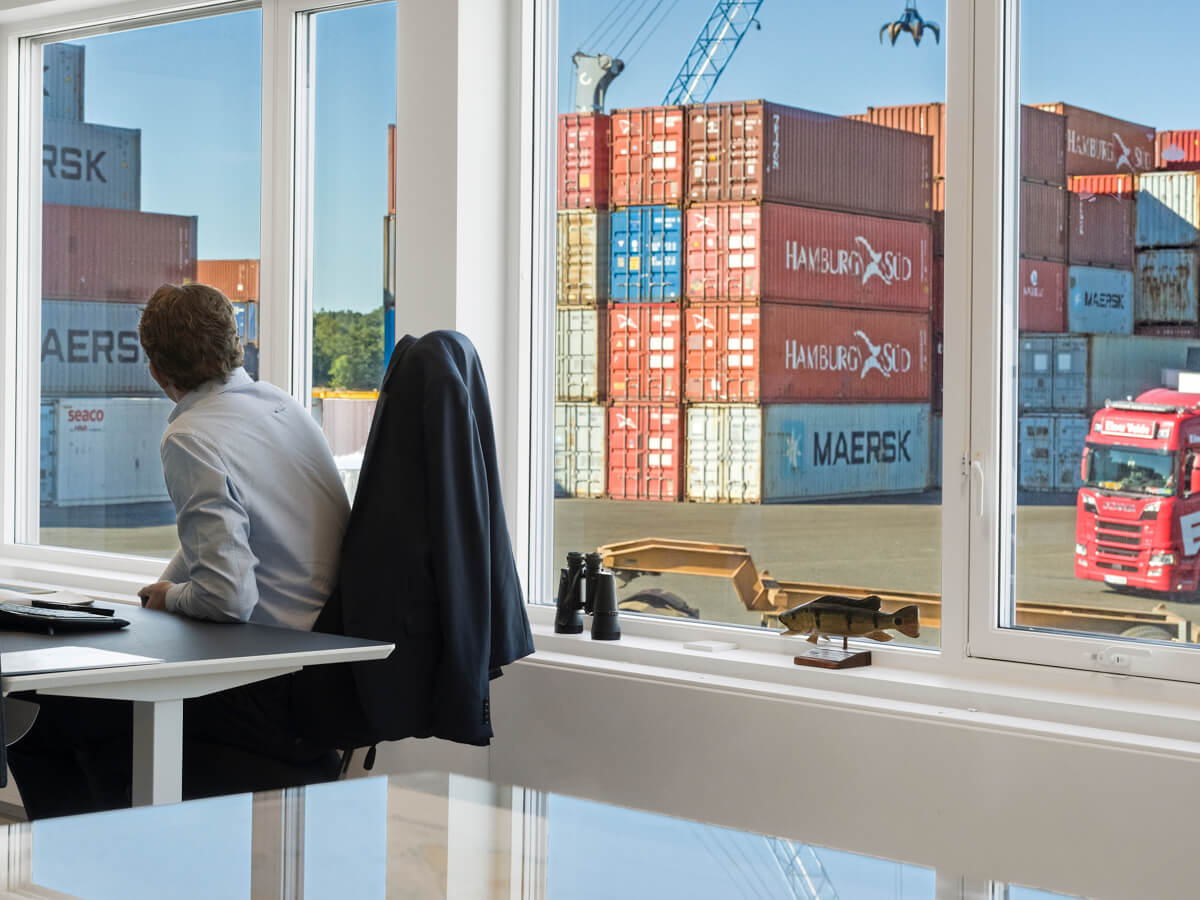 Terminal and warehouse services
Let us take care of all or part of your warehouse. Our expertise ensures more efficient and economic logistics, with a centrally located warehouse, flexible storage options and low costs. You have a full overview via our cloud-based management program. We are also happy to handle the distribution to your customers.
Logistics since 1859
Andersen & Mørck is a shipping company with an extensive portfolio within shipping, storage and declaration. Our specialty is the shipping of goods and general cargo throughout Norway and all over Europe.
Punctual and personal service.
With over 150 years with expertise, your product and goods are safe in our hands, wherever in the world you send them.
Our focus is the customer, and we do everything to find the best solution.
Warehouse and port logistics
Around 17,000 square meters of indoor storage as well as outdoor areas on the nearby public quay.
Shipping
We solve your shipping needs by sea, road and air – to and from destinations in every continent.
Ship clearance
We are the link between shipping companies, vessels and authorities – such as customs, pilots, police and port authorities.